over 1 year ago by VMA GROUP
Internal Communications: What Are Employers Looking For in 2022?
​The appetite for internal communications continues to grow. In our 2020 study, 99% of respondents said that they have seen a bigger demand, even though a year earlier, only 85% predicted that this will be the case.
In today's competitive market, employers place greater importance on candidates' skills, attitude, and agility, rather than on previous experience in the same industry. Travel, tourism, and leisure sectors are finally seeing an uplift after the challenges experienced over the Covid-19 pandemic. Likewise, financial and professional sectors relaxed their strict requirements for previous industry experience for internal communication jobs.
Possessing a wide range of skills
The roles within internal communications have become even more multi-faceted than before, regardless of whether they are permanent, contract or interim. The top skills in demand include communications planning, change communications and employee engagement, which reflect the most crucial aspects of the function during Covid-19. Other important skills include coaching senior leaders, influencing and stakeholder relationship management, along with writing and channel development.
More than 80% of the internal communications practitioners believe that experience in the same industry is not essential when recruiting for a new role within their organisation. Therefore, if you are looking for your next IC role, don't be afraid to open up to new possibilities and broaden your horizon by working in a new sector.
Communicating change in an effective manner
During the pandemic, the world was operating in a state of constant change. Whether it was remote work, new restrictions or furlough arrangements, communicating change in a swift, clear, and effective manner was the most important skill for an internal comms professional.
As the change communications gained such a significant place in the company's day-to-day business operations, we are seeing more roles that reflect the broad remit and range of skills needed by organisations.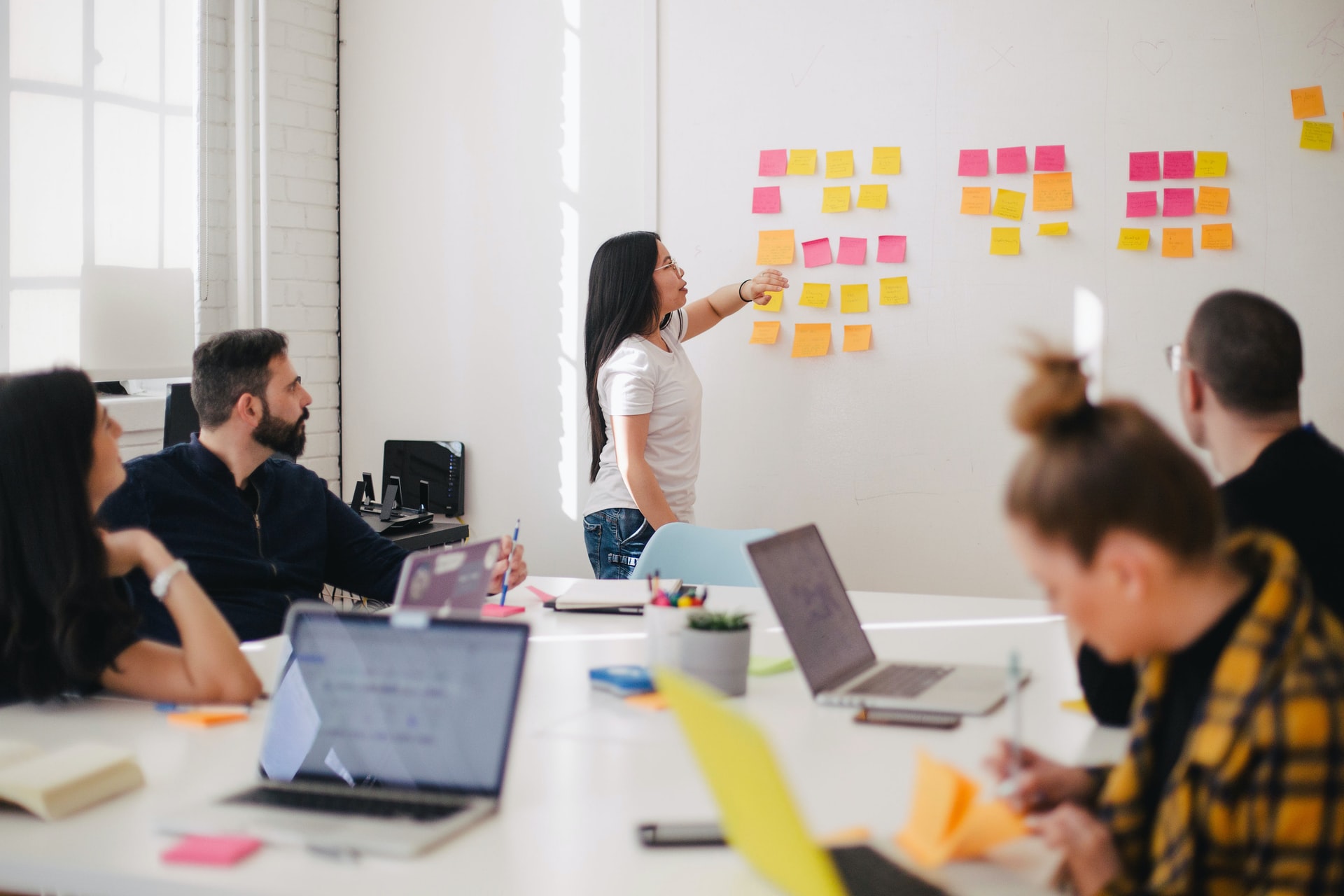 Understanding digital engagement
Over the last two years, we have witnessed both global enterprises and SMEs transform their operations and move to an agile working environment. This tied in with digitalising the workplace, in order to provide the right tools for remote and hybrid working.
As a result, internal communications practitioners with a real and in-depth understanding of digital are highly sought after. Our studies have identified knowledge gaps within digital, with more than 40% of IC professionals rating the use of digital communications and social media in their organisation as average or poor.
The challenges of the last two years have provided the internal communicators with a unique opportunity to demonstrate their talent, knowledge, and expertise – thus significantly increasing the value placed on the role of the discipline. Looking beyond the aftermath of Covid-19, it is the perfect time to invest in yourself and elevate your digital skills. As digital continues to dominate the current workplace, it will give you an advantage and make you stand out from the crowd.
If you are looking for new opportunities within the internal communications sector, get in touch with our team today to discuss your needs. Alternatively, you can browse the open roles and apply today.
​*************************************
VMA GROUP is a leading international interim, contract, temporary and permanent recruitment and executive search specialist. We are specifically focused on providing support to the communications, digital and marketing communities.
Our specialist practice areas cover: communications, corporate communications, internal communications, change communications, PR, media relations, financial communications, CSR, public affairs, investor relations, marketing, digital marketing and agency services.
We have a reputation for providing expert consultancy services and advice, supported by in-depth knowledge of the professions we recruit for. Our thought leadership and benchmarking studies have become go-to resources for the communications and marketing industry, supporting planning and decision-making for organisations of all shapes and sizes.
In the UK, VMA GROUP has offices in London and Manchester and in Europe, VMA GROUP has offices in Amsterdam and Brussels, but we work with organisations and individuals on a global basis.VMA GROUP is committed to equal opportunities and is a Diversity Pledged Recruiter.