Mission statement
VMA GROUP is committed to equal opportunities and is a Diversity Pledged Recruiter.​​

We believe that true diversity in recruitment starts from within and our consultants inspire and enable VMA GROUP to entice and represent candidates from diverse backgrounds.
VMA GROUP is committed to encouraging equality, diversity and inclusion and eliminating unlawful discrimination among our own workforce and within the recruitment services that we provide to our clients.
The aim is for our workforce and the recruitment services we provide to be truly representative of all sections of society and for each employee, candidate, and client to feel respected, represented and supported.
VMA GROUP is committed against unlawful discrimination of candidates and contacts within the industries and markets we work. We also fully support the proactive diversity and inclusion policies and measures of the organisations that engage our services.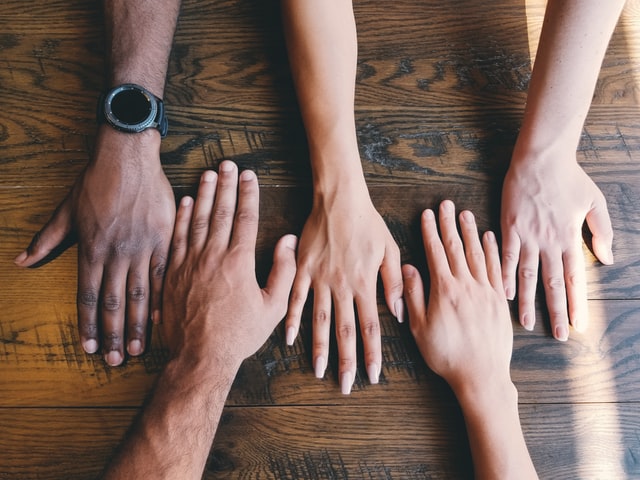 ​
Commitments
provide equality, fairness and respect for all in our employment

to reflect diversity and inclusion within our own organisation

create a working environment free of bullying, harassment, victimisation and unlawful discrimination, promoting dignity and respect for all, and where individual differences and the contributions of all staff are recognised and valued.
Diversity & Inclusion Forum
To engage and widen the debate, we have launched Diversity & Inclusion Forums to facilitate complex conversations around underrepresented races and ethnicities, age-based discrimination, social mobility, gender, and more. With a platform for an honest discussion, we can learn from each other, understand privilege, and become aware of unconscious bias to promote equality and fairness in the workplace.
You can watch the discussion and get the key highlights below:
Sponsorship
We are proud to support the Diversity in PR Conference. In the past year, it's become clear that the conversation around diversity, inclusion, equity and belonging has fundamentally changed. Public Relations professionals are looking at their organisations, their departments, and themselves and reflecting on our own roles in protecting systemic norms that keep diverse professionals from moving up through organisations.
"There are many benefits to a Diverse & Inclusive workplace. Diversity & Inclusion leads to greater innovation and a more engaged workforce, and it's brilliant to be at the forefront of supporting communicators and marketers with such important change."
- Sara Tehrani, VMA GROUP