almost 2 years ago by VMA GROUP
Communications Beyond COVID-19: What Can We Expect in 2022?
Communications practitioners faced a lot of challenges during the Covid-19 pandemic and continue to do so as restrictions are getting lifted and employees are trying to work out new ways of working. Our Executive Director, Willem de Ruijter shared his market insights and predictions of what lies ahead for the industry at the Greek Annual Communications & PR Conference.
The key tasks of communications remain unchanged. Communications professionals are still the storytellers for the company, the protectors of the brand's reputation, the trusted advisors of the board and the functional heads of the team, with a focus on internal, external and change communications, CSR and digital.
What is important for communications practitioners today?
Some of the main roles that became crucial during the pandemic and are set to continue to be business-critical include:
Safeguarding the authenticity, integrity, and transparency of the brand

Leading the digital transformation

Understanding and being involved in all critical business functions

Understanding the key external trends and developments

Remaining calm and collected during a crisis.
Communications were tested and stretched during Covid-19
Employee engagement and internal communications became a critical business function during the pandemic, and as a result, they are now much higher on the agenda for many companies. Likewise, as the challenges of remote working and dealing with clients and external stakeholders revealed weaknesses within the digital sphere, those types of communications have been boosted.
Furthermore, it has been important that the public relations (PR) are in alignment with all the internal communications, especially within the sectors such as hospitality and travel. After all, the employees deserve to be informed about where the future of the company is heading directly, rather than finding out from external sources.
Finally, the reputational matters needed to be carefully monitored. In the hyper-connected world, especially during a crisis, reputations can be built or damaged overnight. For example, LVMH came out with an initiative to convert its perfume factories to make hand sanitiser which was widely applauded. On the other hand, Richard Branson (Virgin) was one of the first entrepreneurs to ask for financial support from the UK Government, which caused public dismay.
Initial reactions
As during previous crises, many companies decided on strict budget cuts and hiring freezes, while simultaneously the demands from CEOs and boards have increased.
For the marketing and communications departments, remote working and staying connected created several managerial and internal alignment challenges, especially in siloed organisations.
The contact and non-permanent staff were let go at the start; however inevitably more interims were hired later, and the reliance on agency support has become more prevalent.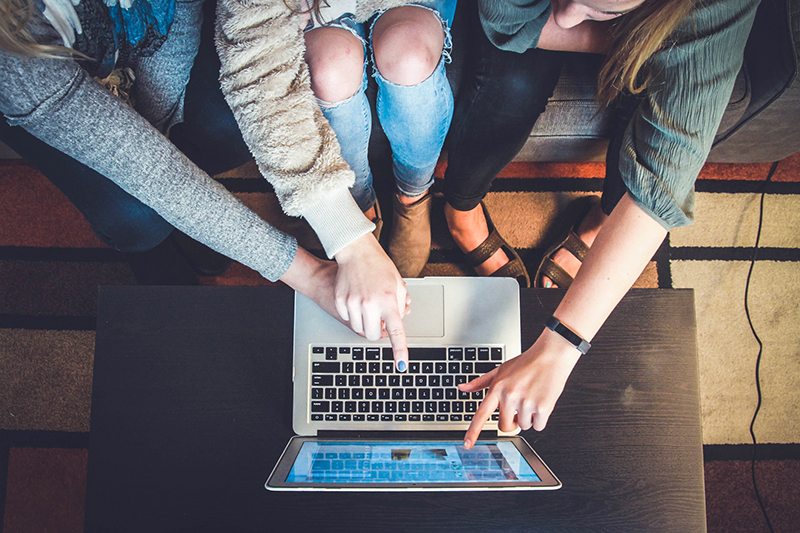 What changes were recommended?
Some of the main areas to address are making sure that the team are informed and connected, the company's reputation is maintained, and that the CSR strategy is up to date both internally and externally, especially as the pandemic put a lot of it under review.
To rise to the occasion, the businesses must identify and fill the skills gap, whether it is within internal, external or commercial communications, crisis management or digital. This goal is to help manage the overloaded departments by onboarding new staff and tackling the lack of essential skills. Especially within internal communications, it is vital to keep the momentum and not slip back to the old standards.
In the aftermath of Covid-19, some companies are starting to consider opportunities for structural changes, reflecting on how the company is organized. If you are looking to restructure, VMAGROUP Advisory Services can help. The service has been developed in response to the changing talent needs of the organisations. Whether it is conducting a review of your current communications and marketing organizational structure or securing professional coaching support for members of your team, we can support the broad talent needs of all communications, marketing and HR leaders.
Market insights
Hiring freezes are not quite over yet, but companies are reviewing the skills gap across many departments, including communications and marketing. As a result, interim professionals are high in demand – in particular within the change and internal communications.
Hybrid and remote working is also becoming the norm, with companies now having access to a global pool of candidates. In the meantime, the war on talent for professionals with digital skills, change communication skills and financial communication skills continues. In terms of PR, international media skills are increasingly in demand.
To discuss your hiring needs, or future opportunities, please get in touch. With over 40 years of experience working with international clients of all sizes and across all industry sectors we can offer unrivalled access to communication, digital and marketing professionals on an interim, temporary and permanent basis.
​**************************************
VMA GROUP is a leading international interim, contract, temporary and permanent recruitment and executive search specialist. We are specifically focused on providing support to the communications, digital and marketing communities.
Our specialist practice areas cover: communications, corporate communications, internal communications, change communications, PR, media relations, financial communications, CSR, public affairs, investor relations, marketing, digital marketing and agency services.
We have a reputation for providing expert consultancy services and advice, supported by in-depth knowledge of the professions we recruit for. Our thought leadership and benchmarking studies have become go-to resources for the communications and marketing industry, supporting planning and decision-making for organisations of all shapes and sizes.
In the UK, VMA GROUP has offices in London and Manchester and in Europe, VMA GROUP has offices in Amsterdam and Brussels, but we work with organisations and individuals on a global basis.VMA GROUP is committed to equal opportunities and is a Diversity Pledged Recruiter.