almost 2 years ago by VMA GROUP
Jobfishing: Five Steps to Verify the Company That Offered You a Job
If you have been online in the last few weeks, you probably have already seen, or at least heard about Netflix's "Inventing Anna" or "Tinder Swindler." It is no surprise that these series have had such an emotive response from the audience. After all, criminals used the Covid-19 pandemic to target victims online, through impersonation scams, romance fraud and investment scams.
But the recent investigation by the BBC uncovered a new type of fraud, deemed jobfishing – when they came across a fake design agency Madbird. All the employees were instructed to work from home and communicate only via Zoom and email.
A few months later, two of the employees uncovered that the address was fake, almost all the work in Madbird's portfolio was stolen from other agencies and some of the senior colleagues didn't exist. The employees agreed to work on a commission-only basis for six months, so as no deals were finalized, no one ended up getting paid.
At VMA GROUP we spend a lot of time researching companies and performing due diligence for our clients. Based on the experience of our recruitment consultants, here are the top tips to verify a company before you start your new communications and marketing role:
1. Ensure that the company is registered
In the UK, you can use a Companies House – a national registrar of companies, an executive agency, and a trading fund of the UK Government. All incorporated companies must be registered with the body and file specific details, such as registered address (note that this may be different to the office address), details of the directors as well as annual financial statements and returns. All of these records are public.
Outside of the UK, you can use OpenCorporates and while they do not give quite as much information, you can ensure that the company is real and cross-reference the information.
2. Put LinkedIn into action
LinkedIn is probably already your go-to resource when it comes to searching for jobs, companies, and potential employers. While some smaller companies may not be very active on LinkedIn, you may want to check the C-suite and the directors' profiles, looking for activity and connections.
3. Use Glassdoor to get more insight into the company's culture
Glassdoor is another great resource to find out more information about established companies, with an added benefit of employees' reviews and average salary banding. A high volume of negative feedback from employees should raise red flags.
Google Business information is also important – the address must be verified. If you still have doubts, look at a street view to ensure that it is an office building.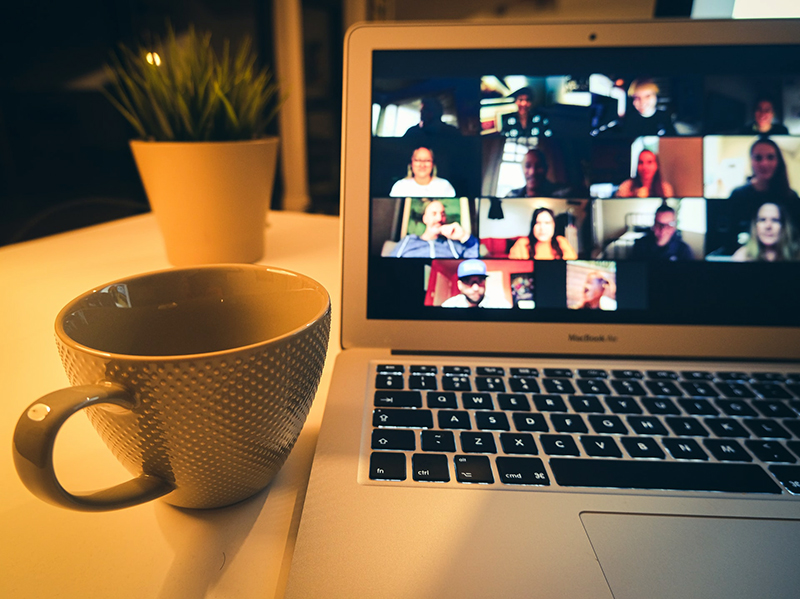 4. Cross-reference with other web findings
If your new potential employer is supposed to have a significant online presence, with a high number of social media followers, be aware that they can be bought. Instead, look around for any results that bring up articles, podcasts, interviews, or videos connected to the company and the director.
5. Who is on the other side of the video call?
If you are on a video call with a group of people – ask to see them, even if it is just for a minute or two. You can also ask them direct questions to check if they are participating in the call. Don't worry if you think that it is too forward – after nearly two years of remote work, it is common etiquette.
Finally, trust your initial reactions and your gut feeling, while actively looking out for red flags such as commission-only earnings, promises of a visa or unreasonably long probation time.
If you need support with your job search or hiring needs, please get in touch. We only advertise fully vetted positions, and we work with various clients across all industries. With over 40 years of experience, we offer unrivalled access to a global pool of candidates.
​​**************************************
VMA GROUP is a leading international interim, contract, temporary and permanent recruitment and executive search specialist. We are specifically focused on providing support to the communications, digital and marketing communities.
Our specialist practice areas cover: communications, corporate communications, internal communications, change communications, PR, media relations, financial communications, CSR, public affairs, investor relations, marketing, digital marketing and agency services.
We have a reputation for providing expert consultancy services and advice, supported by in-depth knowledge of the professions we recruit for. Our thought leadership and benchmarking studies have become go-to resources for the communications and marketing industry, supporting planning and decision-making for organisations of all shapes and sizes.
In the UK, VMA GROUP has offices in London and Manchester and in Europe, VMA GROUP has offices in Amsterdam and Brussels, but we work with organisations and individuals on a global basis.VMA GROUP is committed to equal opportunities and is a Diversity Pledged Recruiter.