over 3 years ago by VMA GROUP
VMA GROUP Appoints Corporate Communications Specialist for CHEP's Developing Team
CHEP is the UK & Ireland's leader in supply chain solutions. A subsidiary of Brambles, CHEP provide pallet and container pooling services, serving customers in a range of industrial and retail supply chains internationally.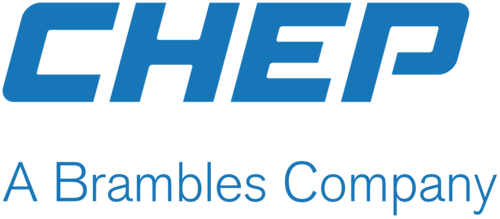 CHEP needed to replace their Corporate Communications Specialist who had recently been promoted internally. Working in partnership with the CHEP communications team, VMA GROUP sought to understand their bespoke requirements, both in terms of skills needed and cultural fit. After a thorough and detailed search VMA GROUP successfully appointed Peter Moloney. Peter will now support Group-wide and regional corporate external and internal communications strategies and activities; ensuring consistency, standardisation and quality communication programs align with the business strategy.
"I can't recommend my experience with Crystle Pearce and VMA GROUP highly enough. From our initial phone conversation, Crystle was friendly, approachable, and really showed that she cared about getting the best outcome not only for her client, but also for me as a candidate. Throughout the whole recruitment process, she was thorough and efficient - she was always available, and no question was too small or too silly. When it got to interview, I felt completely comfortable thanks to the excellent preparation work Crystle had done with me and I am delighted to say that I secured the role - in no small part thanks to her help. Since starting my new job, Crystle has remained in contact, making sure I am happy and genuinely keen to hear about my progress. I would have no hesitation recommending her, or VMA GROUP, to anyone and will definitely use them in future."
Peter Moloney, Corporate Communications Specialist, CHEP
For recruitment and executive search support, including interim, contract and permanent, in marketing, communications and digital contact VMA GROUP on 0207 436 4243.
​********************************
VMA GROUP is a leading international interim and permanent communications, digital and marketing recruitment and executive search specialist. Specialist practices cover corporate communications, internal communications, change communications, PR, media relations, CSR, public affairs, marketing, digital and agency services.
We have a reputation for providing leading consultancy services and advice supported by in-depth knowledge of the professions we recruit for. Our thought leadership and benchmarking studies have become go-to resources for the communications and marketing industry supporting planning and decision-making.
VMA GROUP has offices in London, Manchester, Amsterdam, and Brussels, but we work with organisations and individuals on a global basis.
VMA GROUP is committed to equal opportunities and is a Diversity Pledged Recruiter.​