about 1 year ago by VMAGROUP
Employee recognition: Why is it so important to praise your peers?
The Great Resignation shows no signs of slowing down, and during the time of such a high turnover, businesses are looking for new retention and employee engagement strategies from their communications teams. Companies are now trying a new technique – getting their employees to recognise and praise each other.
But as the pandemic meant that the usual high-fives and pats on the back were no longer an option, digital accolades started becoming one of the most popular ways to engage the employees and encourage strong workplace relationships. So, can the Praise feature on Microsoft Teams or a "thank-you" Slack channel really aid in retention?
The importance of recognition in the workplace
An increasing number of businesses are becoming proponents of mutual recognition, claiming that asking colleagues to praise each other helps to create a genuine atmosphere of positivity and fuels a sense of belonging and purpose. Regardless of whether you are a manager, director, or just starting your career in communications and marketing, the compliments are seen as more authentic when the recognition does not only come from the higher-ups.
Communications and marketing practitioners recognise that they thrive off acknowledgement and praise. Especially in the age of hybrid and remote work, it is not uncommon to experience feelings of isolation, so knowing that your co-workers appreciate you and value your input can help to effectively combat this.
A recent study by Microsoft found that workplaces with stronger colleague relationships tend to report higher productivity and commitment levels. Over 60% of employees who felt engaged with their company said they were not likely to switch jobs in the upcoming year, compared with 39% of those who felt less connected.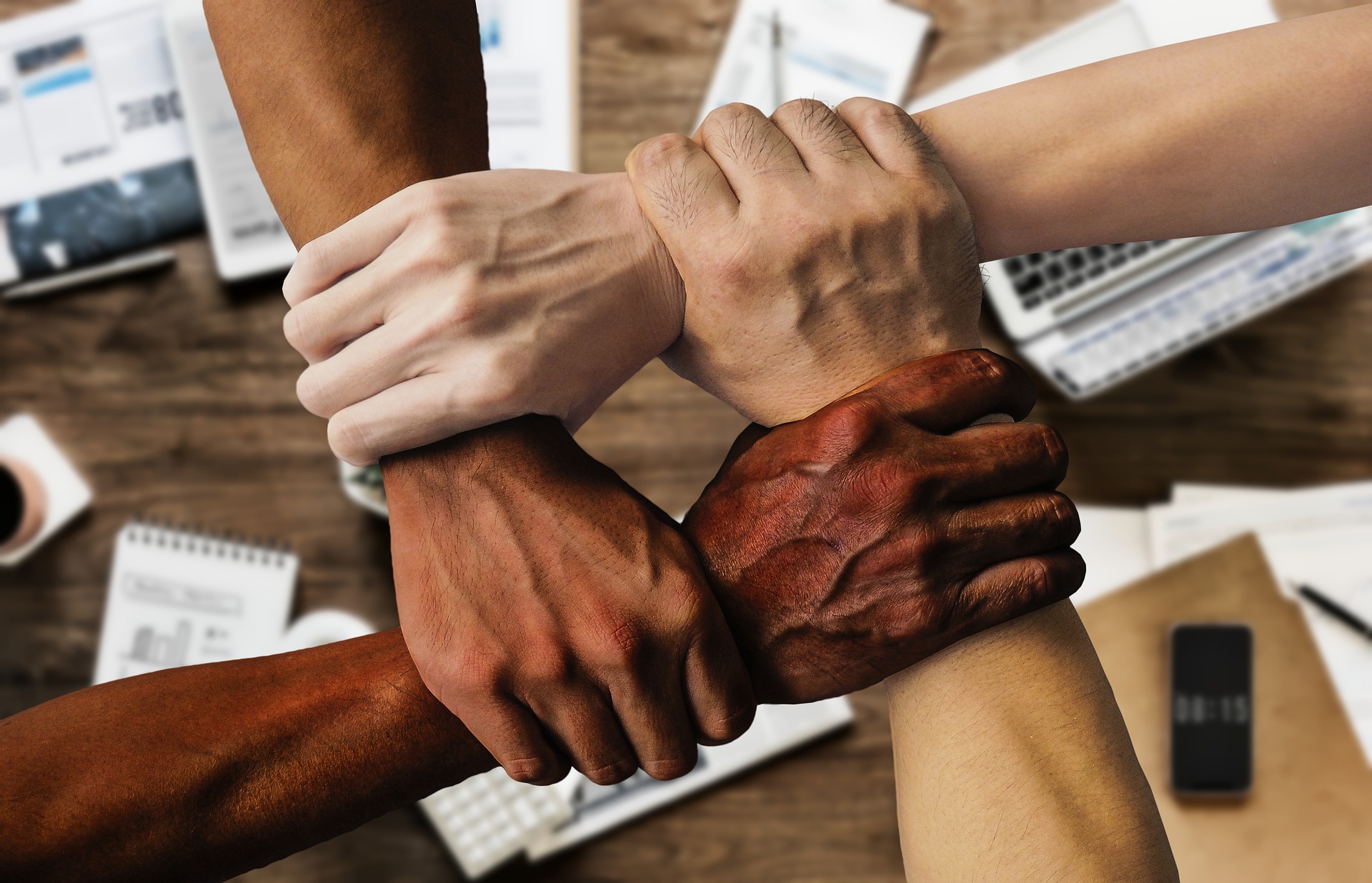 How to compliment your colleagues?
The investment firm Vanguard enables their staff to send e-cards to express appreciation or celebrate milestones. On the other hand, an increasing number of companies, including BigCommerce, use programmes such as Bonusly, through which the business can allocate each worker point. The employees can give points to each other as tokens of appreciation; collected points can then be spent like cash. Another simple solution is using the Microsoft Teams' Praise feature which allows colleagues to send badges to each other.
The drawback of reliance on the culture of praise
However, some people have concerns regarding the culture of collective employee praise. There are issues with the perceived infantilisation of the workplace, as people are seemingly encouraged to recognize each other for simply performing their duties. In addition, sometimes, employees' efforts are overlooked and praising peers can become a popularity contest or a quid pro quo, ignoring those who are less outspoken about their performance.
If you are looking to introduce a new employee recognition programme, or improve your internal communications strategy, get in touch with our team and we can discuss all your hiring needs.
Or if you are seeking new opportunities, here at VMAGROUP, we encourage teamwork and mutual recognition of those who go above and beyond, so discover the open roles or get in touch today.
*************************************
VMAGROUP is a leading international interim, contract, temporary and permanent recruitment and executive search specialist. We are specifically focused on providing support to the communications, digital and marketing communities.
Our specialist practice areas cover: communications, corporate communications, internal communications, change communications, PR, media relations, financial communications, CSR, public affairs, investor relations, marketing, digital marketing and agency services.
We have a reputation for providing expert consultancy services and advice, supported by in-depth knowledge of the professions we recruit for. Our thought leadership and benchmarking studies have become go-to resources for the communications and marketing industry, supporting planning and decision-making for organisations of all shapes and sizes.
In the UK, VMAGROUP has offices in London and Manchester and in Europe, VMAGROUP has offices in Amsterdam and Brussels, but we work with organisations and individuals on a global basis.VMAGROUP is committed to equal opportunities and is a Diversity Pledged Recruiter.