over 1 year ago by VMAGROUP
How to Optimize Your LinkedIn Profile and Build Your Personal Brand
​In the ever-evolving digital world, you have to always be on the top of your game to stand out. If you are beginning the search for new opportunities within marketing and communications – whether it's a contract job or a permanent role, make sure that your digital footprint is the right representation of your skills and expertise.
Optimize your LinkedIn profile to make yourself discoverable
Choose the right keywords
Your headline section is one of the most valuable fields for LinkedIn's algorithm, followed by the job title and summary. This is a great opportunity to advertise yourself by using the keywords targeted for your dream job.
A good practice is to use standard job titles and the desired sector, for example, "Investor Relations Manager – Retail & FMCG" or "Head of PR and Media Relations – Financial Services." This will be visible to recruiters in all the search results before they even click on your profile.
Likewise, if you are a specialist in areas such as digital, content and PPC or SEO, ensure that it is highlighted on your profile so that the headhunters understand your experience before you get to the interview stage.
How to customize your LinkedIn URL?
Take the time to customize your LinkedIn profile URL – it looks more professional, shows an eye for detail, and makes you more discoverable in the searches. Ideally, the URL should be your name, with dashes separating the words because Google reads them as spaces.
Here's how to do it:
On the top of your LinkedIn homepage, click on the Me icon and select View profile from the drop-down menu.

Go to the options on the right and click Edit public profile & URL.

Under the Edit your custom URL tab, click the pencil icon next to your current URL to edit the link.

Use your name or a combination of name, middle name, profession or company, and click Save.
Finally, remember that you can only change it once in 30 days.
Set your profile to public
Make sure that your profile's visibility is set to public to avoid alienating future employers, colleagues, and customers. If you are concerned about privacy, you can easily adjust some of the information in your profile setting to make sure that only approved connections see it.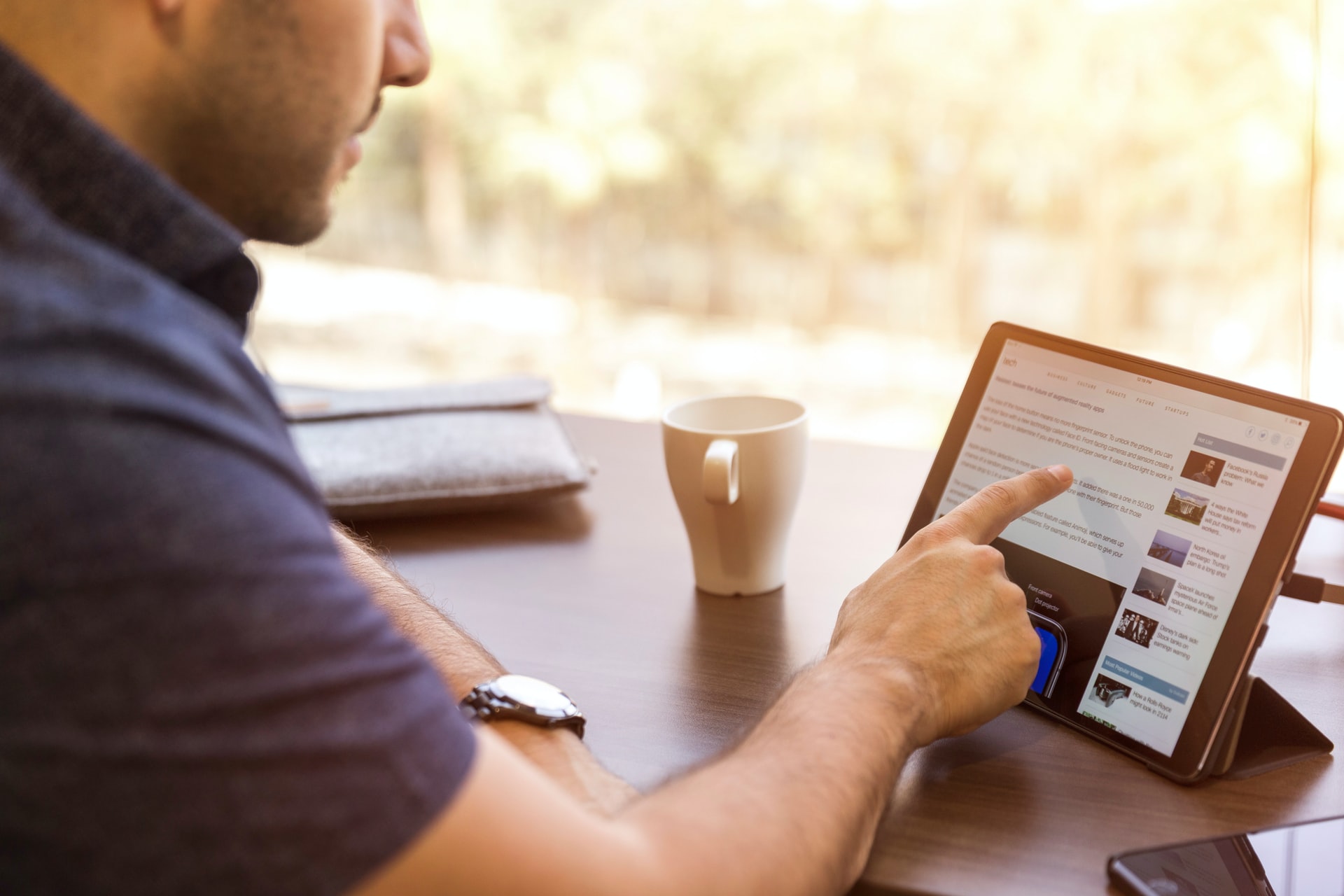 Time to shine: Treat LinkedIn like a dynamic resume
List your accomplishments with an emphasis on those that will be relevant to the jobs you want to attract. To impress recruiters avoid jargon but list the key skills and industries, such as digital marketing, internal communications, public relations, etc.
In your description, you should sell yourself but keep it concise and clear. Be certain to include facts and figures. For example, stating that you increased engagement by X% is far more compelling than calling yourself a social media or email marketing expert.
Finally, just like your CV, make sure that you regularly update your profile – certainly every time you make a career move, speak at a conference or learn a new skill.
Engage and make meaningful connections
While it's a good practice to accept most of the connection requests that you get, be proactive and start sending them as well. You can easily build your network with recruiters and potential hiring managers as well as reconnect with previous colleagues and peers in the organisations you want to work for.
Engage with the content that your connections are posting – set time during the day to go through your feed and find opportunities to share, like and comment. This is a good way of building and maintaining relationships over time – once an opportunity arrives you are not just another connection but someone that they interacted with.
Create your own content
LinkedIn is a professional network, so make sure that the content that you share aligns with how you want to be perceived by others in the business world. Keep your posts thoughtful and positive!
If you are a specialist in an area, for example, ESG strategy or CSR communications, consider publishing your own articles directly on LinkedIn. Your connections will be notified, so it's a great opportunity to share your expertise and build your personal brand.
If you are looking to take your career to new heights, speak to one of our consultants or browse the open roles. Our dedicated team will help you to find the role that's just the right fit.
**************************************
VMAGROUP is a leading international interim, contract, temporary and permanent recruitment and executive search specialist. We are specifically focused on providing support to the communications, digital and marketing communities.
Our specialist practice areas cover: communications, corporate communications, internal communications, change communications, PR, media relations, financial communications, CSR, public affairs, investor relations, marketing, digital marketing and agency services.
We have a reputation for providing expert consultancy services and advice, supported by in-depth knowledge of the professions we recruit for. Our thought leadership and benchmarking studies have become go-to resources for the communications and marketing industry, supporting planning and decision-making for organisations of all shapes and sizes.
In the UK, VMAGROUP has offices in London and Manchester and in Europe, VMAGROUP has offices in Amsterdam and Brussels, but we work with organisations and individuals on a global basis.
VMAGROUP is committed to equal opportunities and is a Diversity Pledged Recruiter.