about 2 months ago by VMAGROUP
​VMAGROUP appoints DEME's Head of Group Communications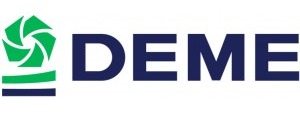 DEME is an international group of specialised companies and a world leader in the highly specialised fields of dredging and land reclamation, solutions for the offshore energy market, environmental and infra marine works. The group's headquarters are Zwijndrecht, Belgium, and it is currently operating across five continents. DEME has more than 140 years of experience and around 5,200 highly skilled professionals, with a vast bank of knowledge and expertise, allowing the company to bring tailor-made solutions, innovation and new technologies.
During the Covid-19 crisis, like many other companies around the globe, DEME started assessing their communications function. They decided to start a search for someone who would take the lead on maintaining the company's reputation and transforming their external communications - an element of strategy that remained underrepresented in the company. However, a part of internal communications included dealing with, and supporting the employees all over the world, who were unable to get home due to travel restrictions during the pandemic, which created some unrest with the workers and their families. The Chief of Human Resources of DEME got in touch with VMAGROUP, who subsequently won the pitch for the role - initially advertised as Manager of Brand & External Communication.
The key responsibilities of the role included taking ownership and acting as a custodian of the DEME brand strategy, identity and marketing, overseeing external and executive communications. This comprised of maintaining government relations, proactively building networks, handling the press, and acting as a DEME spokesperson and a key advisor to investors. An ideal candidate would be a seasoned marketing and external relations professional with demonstrated people and project management skills.
From a shortlist of talented candidates, the impressive professional skill set and cultural fit set Wouter Piepers apart from the competition. He was offered the position as a leader of the communications department - Head of Group Communications. Wouter has previously worked for Siemens, Ansell and Oxurion NV and has been a member of VMAGROUP's Advisory Boards for the last nine years. With more than 20 years of experience in creating and implementing corporate marketing, communications and PR programmes globally, Wouter was perfect for the role. As a loyal and selective candidate, Wouter brings not only his qualifications - his great mix of interpersonal skills and values made him a great cultural match for DEME.
Wouter started in DEME in October 2021, and he is currently heading a growing communications team, who all report to him. He provides guidance on marketing and advertisement strategies, supports and aligns commercial and business development activities, and consults the DEME's senior management community on external relations.
​**************************************
VMAGROUP is a leading international interim, contract, temporary and permanent recruitment and executive search specialist. We are specifically focused on providing support to the communications, digital and marketing communities.
Our specialist practice areas cover: communications, corporate communications, internal communications, change communications, PR, media relations, financial communications, CSR, public affairs, investor relations, marketing, digital marketing and agency services.
We have a reputation for providing expert consultancy services and advice, supported by in-depth knowledge of the professions we recruit for. Our thought leadership and benchmarking studies have become go-to resources for the communications and marketing industry, supporting planning and decision-making for organisations of all shapes and sizes.
In the UK, VMAGROUP has offices in London and Manchester and in Europe, VMAGROUP has offices in Amsterdam and Brussels, but we work with organisations and individuals on a global basis.
VMAGROUP is committed to equal opportunities and is a Diversity Pledged Recruiter.